Core Competence
The professional PAHSCO R&D team has many years of practical experience in innovative R&D and improvement of medical equipment products. Whether it is in the innovation of process technology or the improvement of production efficiency, we have reached a high level in the industry, and our extensive process capabilities can meet the needs of customers.

PAHSCO TOTAL SOLUTION
PAHSCO CDMO one-stop service
PAHSCO's diversified product line can provide customers with one-stop shop service. In addition to our many international certifications as a guarantee of product quality, it is also an important key for PASHCO's marketing all over the world. In 2021, we have taken the lead to obtain CE marking with EU MDR certification issued by DNV in Asia region. This MDR certificate fully meets the needs of key medical materials in the EU.

We continues to integrate brand marketing, regulatory expertise, R&D technology layout, and supplier management. Under the full construction of core competitiveness and marketing strategies, the company ensures that the quality of patents and application value can respond to changes in regulations, policies and market demand, and is committed to Implement optimization measures, promote lean production, and prudently manage and control costs to improve production management efficiency and establish a sustainable business model.

With the continuous progress of science and technology, it is expected that the application fields of medical materials will become more diversified in the future. If coupled with the close cooperation with medical services, it is believed that high-end medical materials centered on users will become the focus of development. Actively promote more convenient and innovative medical products to provide you with further service experience and product added value.

TAF Lab
PAHSCO builds a top-notch lab in in accordance with the lab requirement of ISO/IEC 17025:2017 and CNS 17025:2018 and the test result is recognized by many countries. It is the third-party certification institution with high credibility and also one of the few labs in Taiwan that has the capabilities to test the residuals of ethylene oxide and content of plasticizer.
Ethylene oxide sterilization residuals test.
Sterilizing medical devices with ethylene oxide is a common practice.The medical equipment that has contact with humans requires lower residuals of ethylene oxide and chlorohydrin to ensure no allergy caused by the residuals. (ISO 10993-7(Aqueous Method)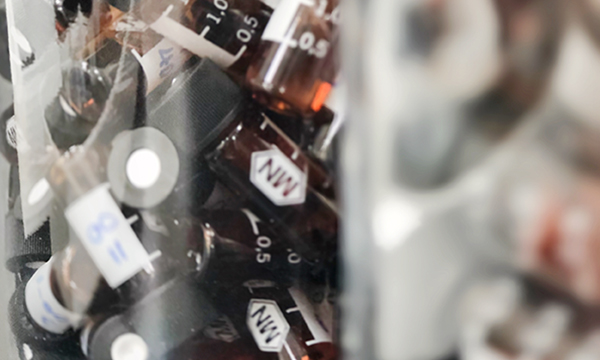 Plasticizer testing.
THE EU has published that certian types of phthalates should be avoided. PAHSCO can offer an efficient solution of analyzing the top 6 plasticizers in accordance with EN 14372 to ensure that the ingredients of medical devices are safe. (EN 14372)